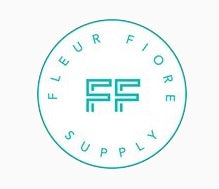 NEW YEAR, NEW STORE! FIORE FLEUR SUPPLY COMING JANUARY 2021!
What do you get when you have two local florists who dreamt of changing the retail and wholesale supply game to offer the newest and most unique items? A brand new supply store named Fleur Fiore Supply that offers an array of contemporary floral and craft supplies to satisfy any florists' or innovators' needs!
Fleur Fiore Supply was once a dream for two established floral business owners, but coming January 2021, this project will be a dream come true. Our team at Fleurs D'Epargne will be collaborating with another Canadian family owned floral company, House of Fiori, and will be opening this brand new 3,000 sq. ft. storefront located on 108 - 8410 Ontario St in Vancouver, B.C.
Some of the products you can expect to find include beautiful floral wrapping paper, unique boxes, ribbons, fresh and dried floral, and more! These products will be available at affordable pricing as well as wholesale pricing - we highly suggest for you to reach out should you have any inquiries.
You can be new to floral arranging or an expert with many years of experience, but regardless, we hope to inspire your creativity and spark a love within you for all things floral. We look forward to welcoming you into our beautiful showroom, where grand and elegant displays of floral arrangements will be available for viewing and purchasing. 
Our website https://www.fleurfioresupply.com will be live beginning on January 1, 2021. Follow Fleur Fiore Supply on Instagram (@fleurfioresupply) for more updates regarding the supply store!
Follow Fleurs D'Epargne on Instagram (@fleursdepargne) and House of Fiori (@houseoffiori) to keep up to date with any new promotions and announcements.
---