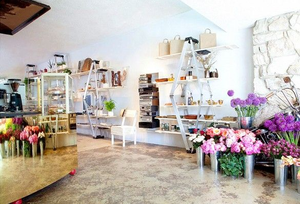 BIG ANNOUNCEMENT: We are EXPANDING to a NEW Location in VANCOUVER!
To all of our dear readers and customers, we are so thankful for your continued support. It means the world to us when you find joy in both gifting or receiving our beautiful arrangements.

It is your constant love and feedback that inspires us to continually offer new products and provide an unforgettable experience. With that being said, we are extremely excited to announce that Fleurs D'Epargne is expanding!
Our team will be collaborating with another Canadian family owned floral  company, House of Fiori, and we will be opening a brand new 3,000 sq. ft. store located in Vancouver, B.C. with great new features coming Winter 2020.
Since working alongside House Of Fiori you will be able to find their signature products such as boxed fresh blooms, plants, and dried florals. 
We always encourage customizations when it comes to creating floral arrangements, and now you are able to take this into your own hands. At our new warehouse Fleur Fiore Supply you will be able to find an impressive display of contemporary floral and craft supplies. Do not forget to follow and tag us on Instagram (@fleurfioresupply) because nothing thrills us more than to see you explore your creativity!
BE THE FIRST TO KNOW OUR NEW LOCATION & WHEN WE LAUNCH!
Visit https://www.fleurfioresupply.com/ in order to subscribe to the mailing list to ensure you will be notified of the newest promotions, products, and sales!
As always, we would love to answer and help with any questions or concerns you might have. Contact us at: support@fleursdepargne.com
---